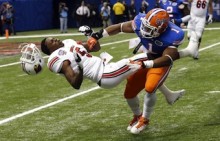 September 19, 2013
To take a beating
In her song Celementine Sarah Jaffe says, "All that time, wasted / I wish I was a little more delicate." You might consider some of your activities in the past as time spent in futile. You might wish to have been more careful. Easy to say now, but hard to notice at that time.
Ask a businessman that you consider as being successful about what he has learned from past failures. If he talks about such cases, then you can understand why he is successful now. If he tells you, "I have no failures," then either he is the luckiest person in the world or he is hiding something from you.
Years ago as I started to have a web-based CRM software developed, which was at that time the first such program in the world, I didn't know all that would happen to me. I learned after my investment of some years and a considerable amount of money. After I took a beating in a project from one of the biggest companies in the CRM sector, I finally quit that business line. I now share my experiences of that investment with everyone.
Even being very careful each experienced or inexperienced entrepreneur can go thru failures. What is important is to learn something from those failures and not to face a failure once again due to the same reasons. Time spent on the repetition of the same failure is really time wasted.
If you would like to listen to Celementine from Sarah Jaffe, please click here.
The oldie of the week: Tory Amos – Crucify Me (1992)