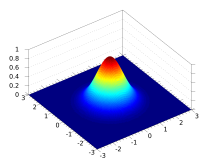 July 21, 2016
Applying statistics to experiences
Definition of experience according to merriam-webster.com: direct observation of or participation in events as a basis of knowledge.
Each choice we make in life, business or social, is like a starting point for an experiment, the outcome of which becomes part of our accumulated experience. And our experiences influence our next decisions.
A couple of decades ago, if we were repeating a decision taken a couple of times already, we would be quite sure of the result. Although we wouldn't know exactly what the outcome of our decision would be, the chances to get surprised were relatively low.
In today's fast changing world, also thanks to the globalization and the technological developments, we can never be that sure about the result of that experiment. As an example, as we test our decision on the pricing of a new product we might face different outcomes than our earlier experiences.
Hence, we should strive to repeat that experiment several times to be able to analyze its results and to define what the subsequent experience is.
If the "same" experiment does not always lead to the same outcome… and if these outcomes define our experiences… be ready to apply statistics to your experiences!
The song of the week: Technotronic – Pump Up The Jam (1990)