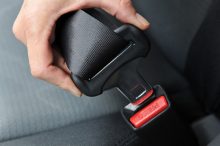 July 3, 2019
At 50 you are just starting! (even if you are an opera singer)
It feels unreal but quite a time ago I crossed the 50 mark. To my friends approaching 50 years of age: you are just starting! ☺
"Independent Waters" blogs are for entrepreneurs of all ages. Though in recent months I've been contacted by more middle aged readers than young entrepreneurs asking about issues awaiting them in the future. Now after 111 posts I feel I've to concentrate more on my readers around 50. ("reflections" blogs about finding a partner for your business continue with an archive of above 300.)
The new posts will still be about my own experiences but I'd be glad to follow your guidance if you'd supply me with your ideas and specific cases.
Interestingly, I've just initiated a new project involving experienced opera singers.
I'm beyond 50, I've recently started* … Have you buckled your seat belts too? ☺
* Last year I set up a YouTube channel "Sound of Mehmet U. Soyer" to post my compositions made for various social projects. Link for one project, for cinematography students is below.
Song of the blog: Mehmet U. Soyer – Ears to EYES (Making of the first 5 songs)