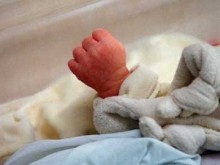 May 29, 2014
Births in Greece
"The number of live births in Greece fell 10 percent between 2009 and 2012, which is attributed partly to the repercussions of the country's financial crisis." reports the Greek daily newspaper Ekathimerini. People respond to the changes in their environment.
A new business is a new baby too. Needs a lot of attention, energy and sometimes a lot of money. The business environment in a country, in a city, sometimes even at your location in that city must be favorable for you to do the business there and not somewhere else. Sometimes even if the business environment is right for an investment, the existing social conditions might defer you from starting or buying a business at a certain geography.
Before starting any business one should write down all the conditions one wishes to have during the next 3 years of the operation. One also has to designate the red lines through those conditions. Points without which one wouldn't invest a penny. Then it is up to you to decide whether to start or not since we all have different understanding of risk taking and have different resources and abilities.
10% of the Greeks thinking about it decided not to make the baby "investment". And how did the crises effect the new businesses? For example, from 2009 to 2010 there were 10% less new businesses registered. (Source: worldbank.org) If you don't make babies, you don't start-up new businesses either. ☺
Song of the week: Whitney Houston – I'm Your Baby Tonight (1990)