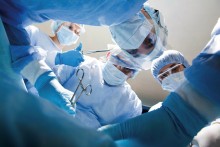 May 26, 2016
Choosing a hospital
Before an operation I had some time ago, my doctor asked me to choose one of the possible three hospitals he used for his operations.
Answering such a question is impossible if, especially like me, you don't know much about the medical world. I didn't even know which criteria to use for such a decision.
The result of a research by R.S. Huckman and G.P. Pisano from Harvard Business School could be summarized as follows:
"The quality of a surgeon's performance at a given hospital improves significantly with increases in his or her recent procedure volume – but more so at a certain hospital compared with other hospitals he works at. This result may be driven by the familiarity that a surgeon develops with the assets of a given organisation."
To have better results and to increase the value of your company, would you transfer someone with exceptional capabilities from another enterprise?
That person may not be able to convey to your company the success he/she has been showing in the other company. Maybe you will also need to transfer his/her colleagues. Or it might be necessary to change his new work environment so that it is similar to his old one.
I did it the easy way: I left the choice of the hospital to my surgeon. ☺
A summary of the research: The Firm Specificity of Individual Performance
The song of the week: Indeep – Last Night A DJ Saved My Life (1982)