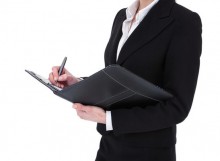 April 21, 2016
Difficulty of first contact
You see someone in a social meeting and your inner voice tells you that you have to get acquainted with this person. I don't know if you would prefer to silence your inner voice or go directly to this person and introduce yourself in such a situation. ☺
What I know: in order to discuss and apply your strategies in business life you will wish to meet with the managers of big companies. Sometimes it will seem impossible to approach them.
Who knows how many people, like you, try to approach them and struggle with various assistants and secretaries. Generally, the job of these people, who usually think of themselves as guardian angels, is to provide a comfortable environment for their managers so that the managers can work efficiently. Just like you and me, those managers invest, be it money or time, only on those matters with a benefit to themselves.
Having spoken in the name of my clients with hundreds of high level executives or business owners, I know that the doors will be opened very quickly for you once you convince the guardian angels that his/her manager will benefit from talking to you.
The song of the week: MC Hammer – U Can't Touch This (1990)