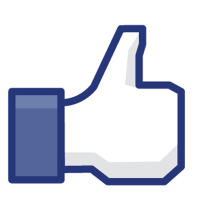 January 22, 2015
Don't "Like" my obituary!
No… I am not dead yet. ☺ But you can do me a favour when I do pop off: don't give the "Ups" for me by pressing on the "Like" button if and when my obituary appears in social media.
Why? It won't matter to me. I'll already be dead and won't be able to see it. It is about you. Telling the world how much you like to see me dead. Not very nice, right? Even if you didn't like the "live" me that much. ☺
I could not believe my eyes when I saw it for the first time. A guy in my network died suddenly, and one of his colleagues posted the news online… with pictures and everything. And somebody liked it. Then I learned from my friends that other people do it too.
See how mechanical things get. We "Like" it. As simple as that… Without thinking what that means… As if we are liking an uploaded photo reflecting the nature. Instead of spending some time and writing a comment about how we feel.
It is good that people have habits. But having habits shouldn't cause us to stop thinking.
So choose your business colleagues wisely: people who have the capacity to be trained, but who first of all can be taught to spend time to differentiate between good and bad.
And please, don't forget: no "Likes"… right? ☺
Song of the week: Ace of Base – The Sign (1993)