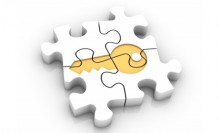 May 12, 2016
New models, old wants
An excerpt from economist.com dated Oct 24th 2015 (From the print edition):
"New companies also exploit new technology, which enables them to go global without being big themselves. Startups used to face difficult choices about when to invest in large and lumpy assets such as property and computer systems. "
"Today they can expand very fast by buying in services as and when they need them. They can incorporate online for a few hundred dollars, raise money from crowdsourcing sites such as Kickstarter, hire programmers from Upwork, rent computer-processing power from Amazon, find manufacturers on Alibaba, arrange payment systems at Square, and immediately set about conquering the world."
When written like that it seems to be very easy. OK, Internet helps to speed up several processes; new business models help to keep the cost down, etc. But something has not changed as we leave the old and enter the new: marketing.
Thinking that the change in the tools we are using or the change in business models will change what people want is not right. We, the consumers, still want the same… only today faster and cheaper than yesterday.
To read the complete economist. com article: Reinventing the company
The song of the week: Lisa Stansfield – All Around The World (1990)