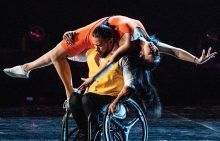 June 2, 2020
Save The Last Dance For Me
The heading is the name of a song created by D. Pomus and M. Shuman, first recorded in 1960 by The Drifters.
It was written on the day of Mr. Pomus' wedding. He had polio and was wheelchair-bound. His wife however was a Broadway actress and dancer. With the song he is telling his wife to have fun dancing during the wedding but reminds her who will be taking her home at the end of that evening.
We have not seen the end of the Corona pandemic yet. During crisis times entrepreneurs in partnership with other investors have to be aware of some new threats that could undermine the partnership, like:
– Partners may be inclined to try to apply different solutions
– Some partners might want to jump ship before others
– Some partners may want to close the business to save his/her other ventures
– Personal conflicts between partners, hidden in good times, may surface
It is advisable for all partners to meet in the beginning of such a crisis to set up a common goal and work together towards it, instead of managing the company by daily strategies.
Song of the blog: The Drifters – Save the Last Dance for Me