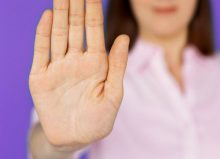 March 22, 2018
Why did my business partner say NO to me?
She was smiling. I was dumbfounded. It was my first interview in Sofia, Bulgaria with a potential business partner. She had seemed to be in agreement with all the details of the cooperation. Our meeting was coming to an end and I asked her if she thought positively about our common future. She shook her head from side to side to signal a strong "No".
In most of the cultures, moving one's head up and down is understood as an expression of agreement, while moving it from side to side conveys disagreement. I had to learn that the opposite is true in Bulgaria. We were sitting face to face with our future Bulgarian partner and our body language was invalidating our communication in English. 🙂
An excerpt from the book "The Culture Map" by Prof. Erin Meyer:
"The sad truth is that the vast majority of managers who conduct business internationally have little understanding about how culture is impacting their work. This is especially true as more and more of us communicate daily with people in other countries over virtual media like email."
Thanks to globalization and fast development in technology the way we communicate is changing… also in business life. In many cases people that we make business with are just "names". We don't know their faces and don't care about their cultures.
I had to learn on the "field" how to get myself prepared when I was extending my business into a new country. You don't have to. I think Prof. Meyer's book gives you all the necessary angles, beyond what I had to learn, to save you time and nerves if you want to go into international markets.
The song of the day: Daniel Bedingfield – If You're Not The One (2002)