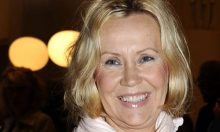 December 26, 2019
Why I decided to find someone like Agnetha Fältskog for my compositions
You remember her as the blond female singer of ABBA, who stopped performing as a band in 1985. Thereafter Agnetha Fältskog produced two solo CDs and later started to live out of sight.
In 2011 a composer Peter Nordahl with his co-producer Jörgen Elofsson planned to bring her back from her retreat. It took them months even to meet her and to talk her into singing again. Their story is told by BBC.
This story is one of wanting something really insistently. But something that makes sense. For the producers it made sense because Agnetha Fältskog is in love with singing.
If you are a young entrepreneur, try to find out experienced people who love to do what you need to be done. You won't be sorry. ☺
Enjoy 2020!
Song of the blog: Agnetha Fältskog with Gary Barlow – I should have followed you home