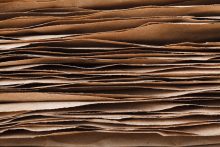 September 6, 2018
A 235 years old "design"
One of Mozart's best-known tunes is his Sonata No.11 for piano, which he composed around 1783. The final movement, known popularly as the 'Turkish March', was entitled as 'Alla Turca' by Mozart himself.
The "design" Alla Turca has been performed by thousands of artists in the 235 years since Mozart has composed it. The artists have usually seen it almost as a must to follow exactly whatever has been written on the design documents, eg. music sheets of Alla Turca.
Being an entrepreneur, be it in arts or any other field, one of the things you have to look for is how you can make use of old products with a new understanding of utilising them. Today it's called innovation.
For example, we still use taxis like in the old days. The first gasoline-powered taxicabs began operating in Paris in 1899. For more than 100 years long we used the taxis in the same way: either trying to fetch them on the street or calling their station. UBER is in the market now for 7 years. UBER and similar applications changed the way we get a taxi. They offer better solutions that meet new requirements by the consumers. It's said that UBER is already worth around $70 billion.
What about Alla Turca? A Russian entrepreneur named Arcadi Volodos (born in 1972), being a musical wizard, took the 235 years old "design" by Mozart and brought a new understanding to it. You can listen to it using the link given below. Enjoy.
Song of the blog: Mozart – Alla Turca (arranged by Arcadi Volodos played by Yuja Wang)