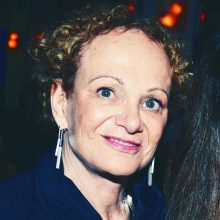 August 9, 2018
Assistance to artists / entrepreneurs… better anonymous?
From an article by Sarah Nechamkin in thecut(.)com on 20 July 2018:
"For the past 22 years, female artists over age 40 have been receiving spontaneous phone calls with offers of $25,000 as part of a program called Anonymous Was a Woman, which awards under-recognized women in the art world. […] Until now, the donor behind it has remained anonymous."
"In an interview with the New York Times, the 77-year-old photographer Susan Unterberg revealed herself as the woman behind the project. Once an underappreciated artist over 40 herself, Unterberg said she finally decided to come forward in order to more openly advocate for female artists and to demonstrate the value in women supporting women. The funds for the grant come from the foundation Unterberg and her sister inherited from their deceased father, Nathan Appleman."
As a seasoned entrepreneur and a mentor to young entrepreneurs and artists, whom I also see as entrepreneurs, I know how important a role financial resources play in getting on with the projects they are investing in. Everything costs… and money is in short supply. I can imagine how welcome those $25,000 was in each of the cases Susan Unterberg helped.
But as a young entrepreneur you also need people to talk to who value what you are doing, and would also advocate for you. Money is one thing but learning from the experience of people who walked the same road like you is even more important. Money flows. Experiences stick. They help for a lifetime.
With her decision Susan Unterberg brought the better of the two worlds together. I can only ask everybody for a standing ovation.
Music of the blog: Senri Kawaguchi – Drum Solo