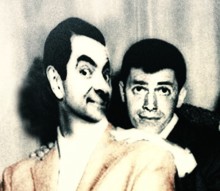 February 6, 2014
Innovation ?=? Something new
Innovation is one of the mostly used words of recent years. If you ask about its meaning, you get many pages of explanation, almost for sure with the word "new" mentiond a couple of times. No, I will not tell you that I've found a way to explain its meaning with only one sentence. Whatever you know is good. ☺
What I would like to tell you is that there is almost nothing left that is "brand new" to be found in the world. Whatever example you give me, most probably I can point out to you something similar to it which was made or comtemplated previously. Maybe with a different technology. For example, the manufacturers are trying very hard to improve the image performance of digital TVs. However, we had utilized for years the image quality that they are now trying to achieve. In analogue systems.
Just recently one of my friends showed me a short performance called The Piano Player by Rowan Atkinson, whom we also know as Mr. Bean. "An extremely innovative artist," he said. I cannot raise any objections to Atkinson's innovativity but I have to point out that a similar show was made 50 years ago by Jerry Lewis.
Looking at how it is brought to our attention, today innovation seems to be about taking tools, processes, etc. which were previously designed and/or currently utilized in a different sector and applying them to your business or life in general.
It is then up to you how to label it: Never seen before… It's new… etc.
If you would like to view Jerry Lewis' Typewriter, please click here; and to view Rowan Atkinson's The Piano Player, please click here.
The oldie of the week: Kylie Minogue – Can´t Get You Outta My Head (2001)