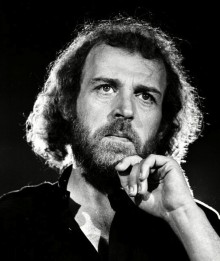 April 16, 2015
With a little help from The Beatles
The brilliant, gravelly voiced singer Joe Cocker died late last year, at 70. His most famous recording, of course, was his bluesy and passionate take on The Beatles' With A Little Help From My Friends.
Lennon and McCartney might have written it for The Beatles album Sgt. Pepper's Lonely Hearts Club Band in 1967, but Cocker made it his. In a statement, Paul McCartney recalled hearing Joe's version. "It was just mind-blowing; he totally turned the song into a soul anthem… and I was forever grateful for him for having done that."
In 2014, a BBC poll saw it voted the seventh best cover ever.
The cover version works in business too. Sometimes taking a product others have brought to life and serving it to the market in a different way might bring better results than the original. The source of success lies in the serving.
With a Little Help From My Friends was a product by The Beatles, one of the most powerful and well managed bands in the music history, but it is and will be mostly known as a Joe Cocker song.
To listen to Joe Cocker's With A Little Help From My Friends: Queen's Golden Jubilee – 3 June 2002
Song of the week: Anastacia – Paid My Dues (2001)